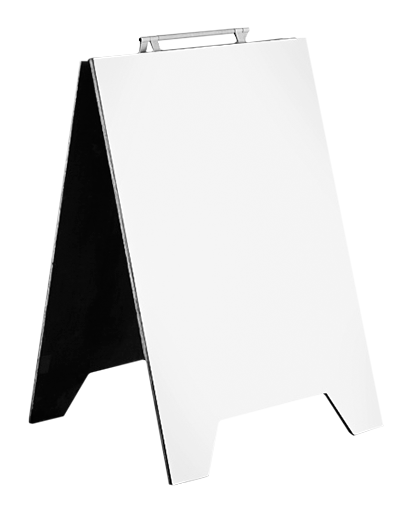 SANDWICH BOARDS GET NOTICED!
Indoors or outdoors, portable advertising.
METAL SANDWICH BOARDS
Powder-coated metal frame with 2 sign inserts. This gives you the ability of changing the advertising message without replacing the entire frame. Once you are ready for a new promotion, simply pull out the existing boards and slip in the new ones - always keeping your message fresh.
Available sizes: 18" x 24", 24" x 36", 32" x 48"